Routine Hospice Care Services
We understand the significance of every moment in a person's journey, especially during the sensitive and tender time of hospice care. With deep compassion and unwavering dedication, our routine hospice home care services provide a nurturing and supportive environment, ensuring comfort and dignity for our cherished patients and their loved ones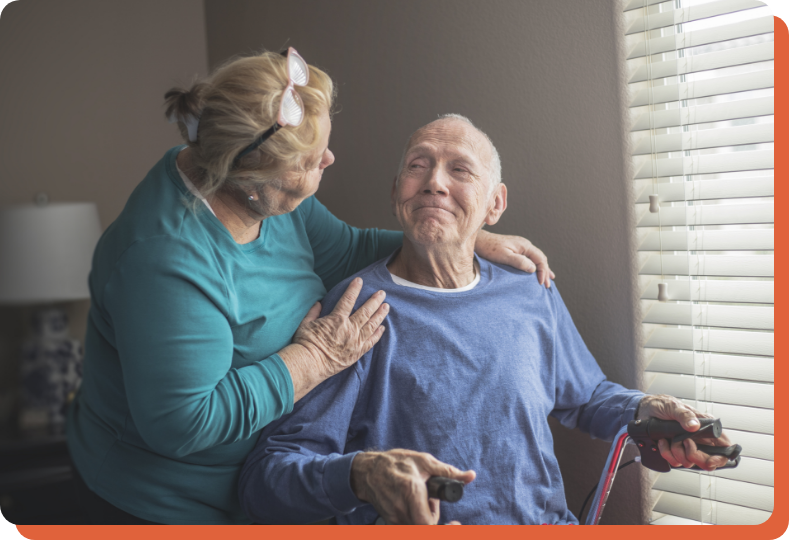 Providing Comfort and Relief
What is Routine Hospice Care?
Routine hospice care is a specialized and comprehensive service offered to individuals with a life-limiting illness, focusing on enhancing their quality of life during their final stages. This type of care is provided by a team of healthcare professionals who work closely with patients and their families to address physical, emotional, and spiritual needs. Routine hospice care includes pain and symptom management, assistance with daily activities, emotional support, and counseling. It aims to create a comfortable and comforting environment, allowing patients to spend their remaining time in the presence of loved ones, surrounded by dignity and respect.
Redefining End-of-Life Care
How Does Routine Hospice Care Work?
Discovering the journey of routine hospice care involves a carefully structured four-step process. From evaluation and enrollment to the coordination of a dedicated care team, individualized care delivery, and ongoing support, Ennoble Care ensures a comprehensive and comforting experience for patients and their loved ones at every stage.
1
Evaluation and Enrollment
The process begins with an evaluation by a healthcare professional to determine if the patient meets the criteria for routine hospice care. Once eligibility is established, enrollment takes place, involving the completion of the necessary paperwork and the development of a personalized care plan.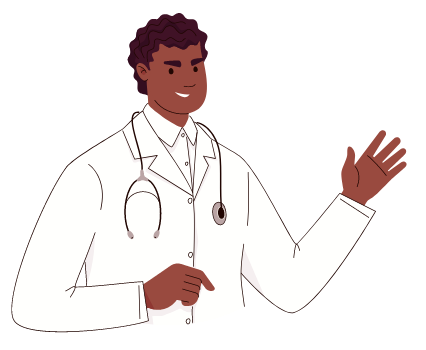 A dedicated team of hospice professionals, including doctors, nurses, social workers, chaplains, and volunteers, collaborate to provide comprehensive care. They work closely with the patient's primary physician and family to ensure all aspects of physical, emotional, and spiritual well-being are addressed.
3
Individualized Care Delivery
The care plan is implemented, focusing on pain and symptom management, emotional support, and assistance with daily activities. Skilled nurses and caregivers provide round-the-clock care and monitor the patient's condition, making adjustments as needed to maintain comfort and dignity.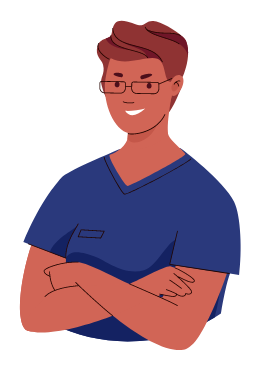 4
Ongoing Support and Bereavement Services
Hospice care extends beyond the patient's passing, offering support to grieving families and loved ones. Bereavement services are provided, including counseling, support groups, and resources to navigate the grieving process, ensuring that care continues during the bereavement period.
Understanding End-of-Life Care
Routine Hospice Care FAQs
Ennoble strives to address common questions and concerns regarding routine hospice care, offering insights into eligibility criteria, covered services, the role of family members, and more. Discover valuable information to help you make informed decisions about this specialized form of care.
Who is eligible for routine hospice care?
Eligibility for routine hospice care is typically determined by a physician's certification of a prognosis of six months or less. However, each country or region may have specific criteria and guidelines. Factors such as the patient's diagnosis, symptoms, functional status, and previous treatment history are taken into consideration to determine eligibility for this specialized care.
What services are included in routine hospice care?
Routine hospice care encompasses a wide range of services tailored to meet the individual needs of patients and their families. These services include pain and symptom management, assistance with daily activities, emotional support, spiritual counseling, and coordination of care between various healthcare professionals. Skilled nurses, caregivers, social workers, chaplains, and volunteers work together as a dedicated care team.
Where is routine hospice care provided?
Routine hospice care is provided in different settings, depending on the patient's preferences, medical needs, and available resources. It can be delivered in the patient's own home, in nursing homes, or in specialized hospice care facilities. The choice of location is based on the patient's comfort, the level of care required, and the availability of necessary support services.
Can family members be involved in routine hospice care?
Family members are encouraged to be actively involved in the routine hospice care process. They play a crucial role in supporting the patient's physical and emotional well-being. Family members can participate in care discussions, receive education and guidance on how to provide comfort to their loved one and access counseling or support services themselves. By actively engaging family members, routine hospice care ensures a holistic approach that extends support to the entire family.
Is routine hospice care covered by insurance?
Yes, routine hospice care is typically covered by many private insurance plans. This coverage ensures that patients and their families can access the necessary hospice services without incurring excessive financial burdens. The insurance coverage includes a comprehensive range of services related to the hospice diagnosis, such as pain management, symptom control, counseling, and support. It is advisable to check with the specific insurance provider to understand the extent of coverage and any potential out-of-pocket expenses that may apply.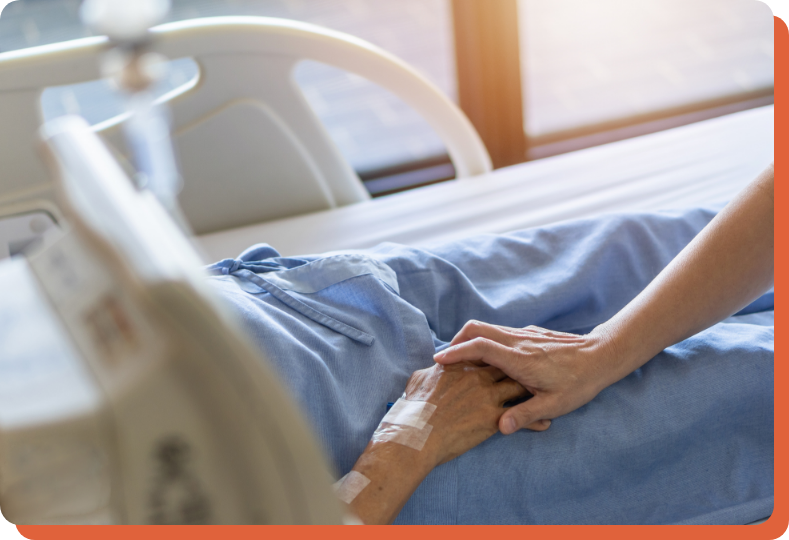 Seeking Solace in Familiarity
The Benefits of Routine Hospice Care at Home
Early engagement for timely support
Continuous monitoring of patient's health
Comprehensive symptom management
Emotional and psychosocial support
Caregiver education and training
Coordinated approach to care
Enhanced communication between all parties.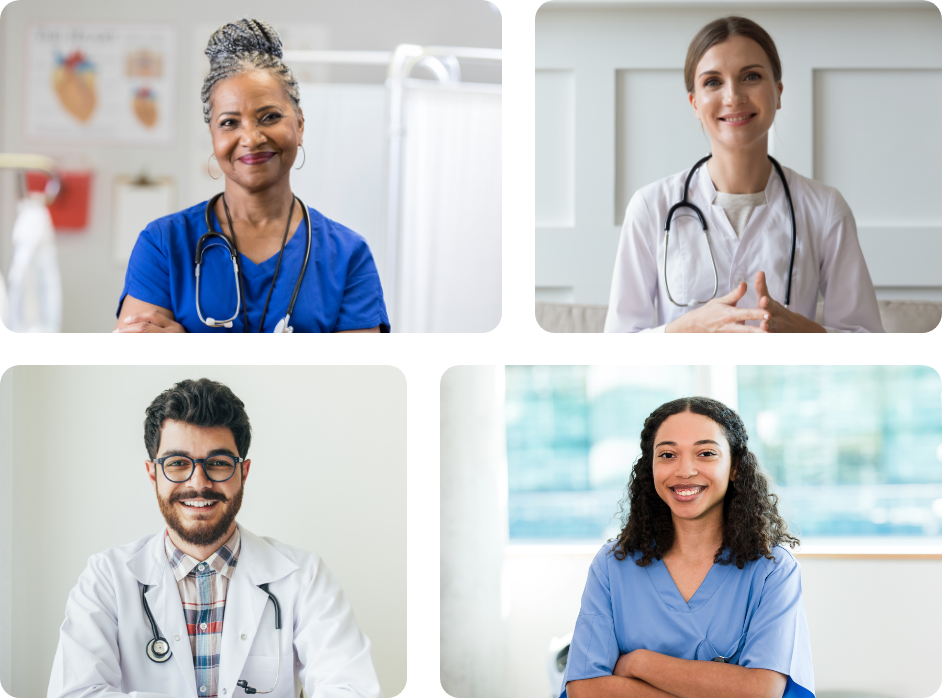 Compassionate End-of-Life Care
Our Routine Hospice Care Providers
At Ennoble Care, our Routine Hospice Care providers are a team of dedicated professionals who prioritize the physical, emotional, and spiritual well-being of our patients. Comprising skilled nurses, doctors, social workers, chaplains, and volunteers, our care team works collaboratively to deliver personalized and comprehensive support. With extensive experience in end-of-life care, our providers are equipped with the knowledge and empathy necessary to navigate the unique challenges and complexities of this sensitive journey.
Compassionate Care in Action
Routine Hospice Care Patient Reviews
Read what patients and families have to say about their experiences with Ennoble Care's routine hospice care. From providing comfort and support to managing pain and offering emotional guidance, Ennoble Care's team of professionals has made a significant impact on the lives of patients and their loved ones.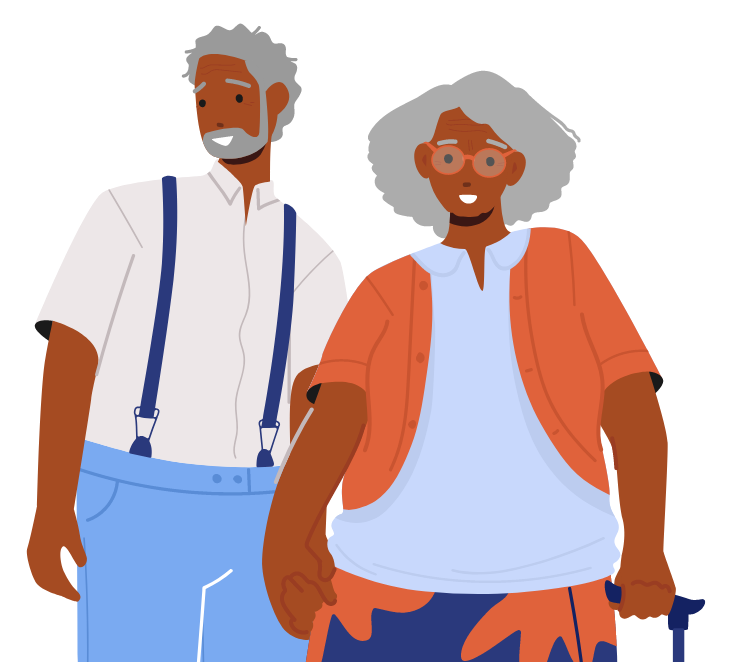 "The staff at Ennoble Care went above and beyond in caring for my husband. Tony, the executive director, Jackie the appointed social worker, and the dedicated nurses Amy, Pam, Anastasia, and Felicia went above and beyond in keeping David comfortable while caring for his needs. The home health aides, Betsy, Donna, and Shala were extremely supportive of both of us during this heartbreaking situation."

"I am truly grateful to everyone at Ennoble Care. They were there for me in my time of need, and they will continue to support me during the year as I grieve the loss of my husband. I am truly grateful for the services that the Ennoble Care team provided. My family and I highly recommend this extraordinary company and will recommend them to all who are in need of hospice care."
"I just want to publicly say thank you to the employees at Ennoble Care (South Jersey). My mother was placed in hospice January 2021 with the doctors telling me that she would only last one-two months. Well, when you have caring people who love what they do, seniors are able to hold on just a little longer and in my mom's case…21 months longer. I do not know what I would have done without my aides Jessica and Tiffany, nurse Amy and social worker Charlene. They often commented how well I took care of mom but in reality it takes a village, and I was so Blessed to have Ennoble Care as part of my village. My apologies if I left anyone out BUT you all are fabulous. Mom passed peacefully at home which was her wish on 10/26/22. Thank you again Ennoble Care!"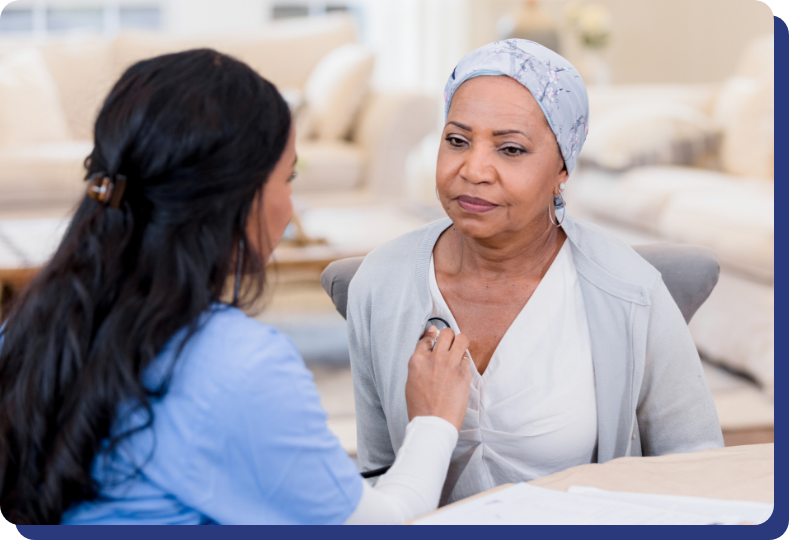 Navigating Life's Transitions
When is Routine Hospice Care Needed?
Routine hospice care is needed when individuals face a life-limiting illness and are in the advanced stages of their condition. It becomes necessary when curative treatments are no longer effective or when patients decide to shift their focus from curative measures to comfort and quality of life.
Common situations that indicate the need for routine hospice home care include:
Prognosis of six months or less

Terminal illnesses such as cancer, heart disease, ALS, or dementia

Decline in physical function and increasing dependence on others

Frequent hospitalizations or emergency room visits

Uncontrolled pain or symptoms that are difficult to manage

Exhaustion of curative treatment options

Desire to prioritize comfort over aggressive medical interventions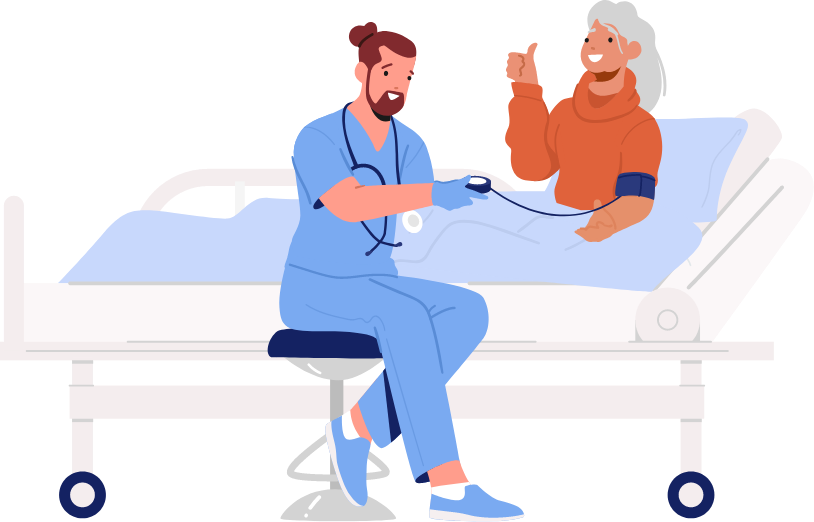 Contact Us Today
Get Started with In-Home Routine Hospice Care
At Ennoble Care, our dedicated team will work closely with you to assess your needs, develop a personalized care plan, and ensure a smooth transition to receiving care in the comfort of your own home. With Ennoble Care, you can trust that your well-being and dignity will be prioritized as we strive to enhance your quality of life during this important chapter.
Contact us to get started with in-home routine hospice care today.