In-Home Hospice Respite Care Services
Ennoble offers in-home hospice respite care services that provide support and relief, bringing comfort and peace to patients and their families during challenging times. Our caregivers are dedicated to offering solace and care, ensuring dignity and a quality life every step of the way.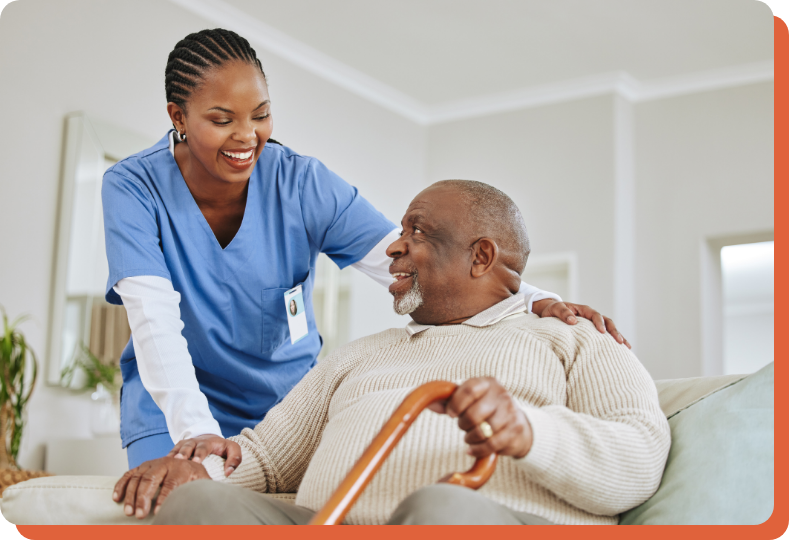 Nurturing Care for Loved Ones
What is Hospice Respite Care?
Hospice respite care is a specialized service designed to provide temporary relief and support to caregivers of individuals receiving hospice care. It offers short-term stays in a comfortable and nurturing environment, allowing caregivers to take a break and attend to their own physical and emotional needs. During this respite period, highly trained professionals ensure the continued well-being and comfort of the patient, providing assistance with daily activities, medication management, and emotional support.
Caring for You, Where You Belong
Our Hospice Respite Care at Home Process
We offer a streamlined process to support families. Our compassionate team conducts a thorough assessment to understand individual needs. Customized care plans are crafted, followed by coordination of experienced caregivers who deliver attentive and skilled respite care in the comfort of your home. Rest assured, your loved one's well-being is our priority.
Our experienced team conducts a thorough assessment of the patient's needs and collaborates with the family to create a personalized care plan. We take into account medical requirements, emotional support, and specific preferences to ensure the highest level of comfort.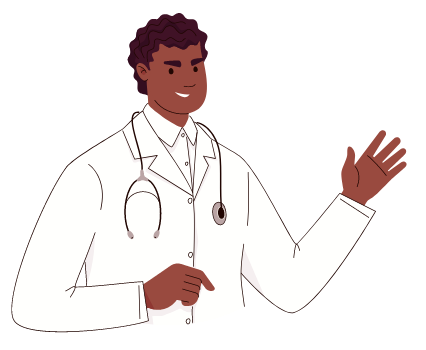 2
Caregiver Match and Training
We carefully select and train driven caregivers who are a good match for the patient's needs and personality. Our caregivers undergo specialized training in hospice care and respite support to provide exceptional assistance and companionship.
Our caregivers provide respite care services in the comfort of the patient's home. They offer support, assist with daily activities, and medication management, and provide emotional comfort. The patient's safety and well-being are our top priorities as we strive to create a nurturing environment.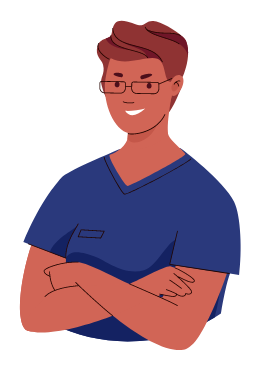 4
Ongoing Monitoring and Support
We maintain regular communication with both the patient and the family, ensuring that the respite care plan continues to meet their evolving needs. Our team provides ongoing support, making adjustments as necessary, and ensuring the highest quality of care at all times.
Guidance in Times of Need
Respite Hospice Care FAQs
We understand that navigating hospice care and respite services can be overwhelming, which is why we have compiled a list of common questions about respite hospice Care. From duration to insurance coverage and arrangements, we aim to address your concerns and help you make informed decisions.
How long does respite hospice care last?
The duration of respite hospice care varies based on individual needs and preferences. It can range from a few hours to several days or weeks, providing caregivers with the opportunity to rest, recharge, and attend to personal matters.
Who provides respite care in hospice?
Respite hospice care is provided by specialized caregivers. These professionals have the necessary skills and expertise to offer quality care and support to patients during their respite period.
Is respite hospice care covered by insurance?
Respite hospice care is often covered by insurance plans. It is important to check with the specific insurance provider to determine the extent of coverage and any requirements for eligibility. Ennoble's team can guide you through this process.
Can respite hospice care be requested multiple times?
Yes, respite hospice care can be requested multiple times based on the needs of the caregiver and the patient. We will work with the primary caregiver to schedule respite care periodically or as required, ensuring ongoing support and relief when needed.
How is respite hospice care different from regular hospice care?
Respite care in hospice is a temporary relief service that focuses on providing a break for caregivers, allowing them to recharge and attend to their own needs. Regular hospice care, on the other hand, is a comprehensive, ongoing service.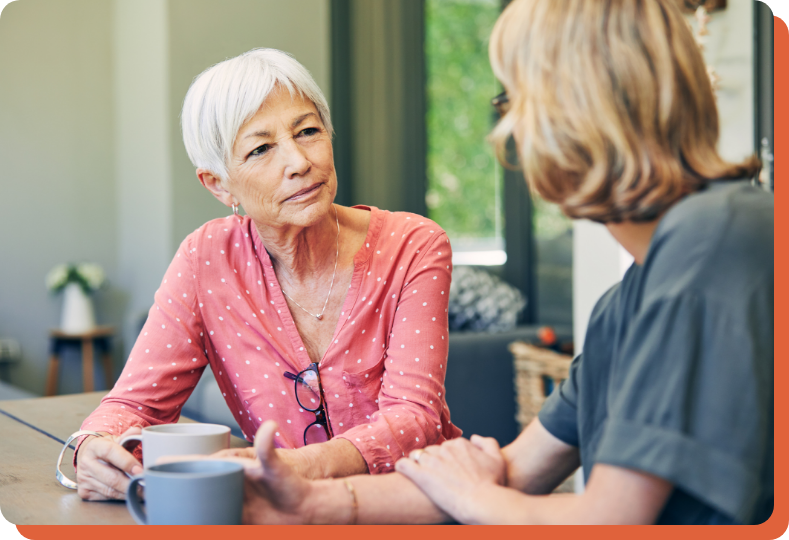 Rest, Recharge, and Renew
The Benefits of Respite Care at Home
Respite care at home offers a range of benefits, such as caregiver relief, enhanced comfort and familiarity for patients in their own home environment, and more.
Other benefits of respite care at home include:
Personalized attention and individualized care from professional caregivers.

Continuity of routines and reduced disruption to the patient's lifestyle.

Opportunities for family members to spend quality time together without the responsibilities of caregiving.

Reduced stress and improved overall well-being for both patients and caregivers.

Peace of mind, knowing that trained professionals are providing care and support.

Flexibility in scheduling and tailored services to meet specific needs.

A supportive network of healthcare professionals who can offer guidance and resources.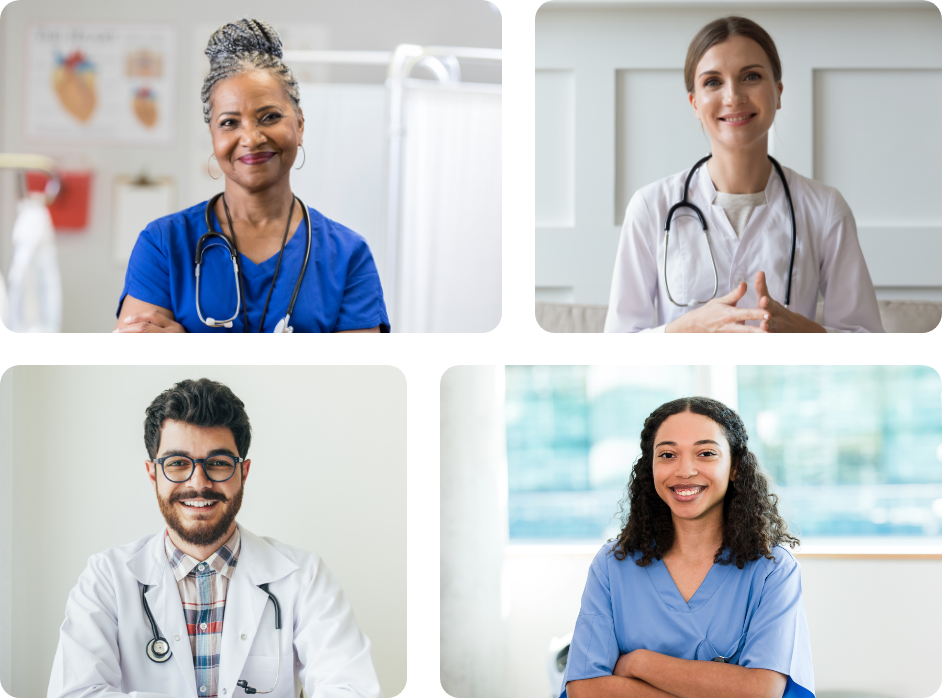 Caring Hearts, Expert Hands
Our Hospice Respite Care Providers
Our hospice respite care providers at Ennoble are dedicated professionals who understand the unique needs and challenges of both patients and caregivers. With deep expertise, our providers offer invaluable support during difficult times. They are trained in hospice care and respite services, ensuring the highest level of comfort and quality of life for patients. Our team of caregivers is carefully selected, matching their skills and personalities with the specific needs of each individual.
Touching Testimonials
Hospice Respite Care Reviews
We understand the significance of providing supportive respite hospice care, and these testimonials offer insights into the positive impact we have had on the lives of patients and their families. From creating a comforting environment to delivering personalized care, our dedicated team has made a difference during challenging times.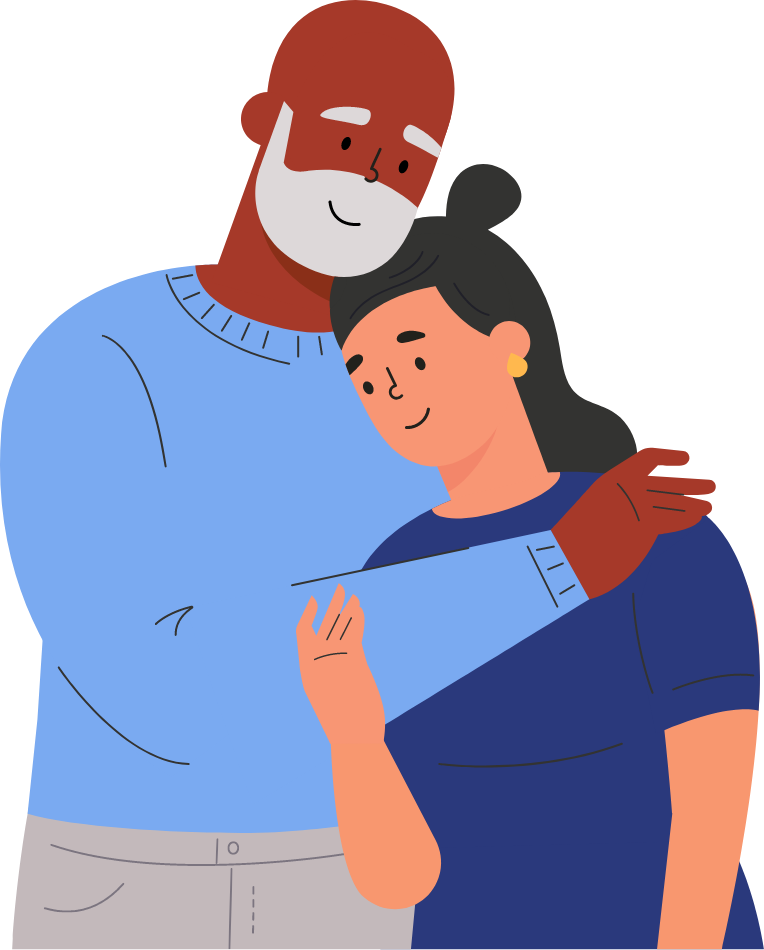 "The staff at Ennoble Care went above and beyond in caring for my husband. Tony, the executive director, Jackie the appointed social worker, and the dedicated nurses Amy, Pam, Anastasia, and Felicia went above and beyond in keeping David comfortable while caring for his needs. The home health aides, Betsy, Donna, and Shala were extremely supportive of both of us during this heartbreaking situation."

"I am truly grateful to everyone at Ennoble Care. They were there for me in my time of need, and they will continue to support me during the year as I grieve the loss of my husband. I am truly grateful for the services that the Ennoble Care team provided. My family and I highly recommend this extraordinary company and will recommend them to all who are in need of hospice care."
"My parents moved into the Memory Care section of an Assisted Living Facility after leaving their home of 55 years. Dad declined from having dementia and after a bout with pneumonia this summer, returned to their AL Facility with the FABULOUS care of ENNOBLE! Sadly, after 4 months, he has entered heaven BUT we as a family are so very grateful for the top quality care given to our Dad! The staff is simply AMAZING and we are so impressed with their care and compassion."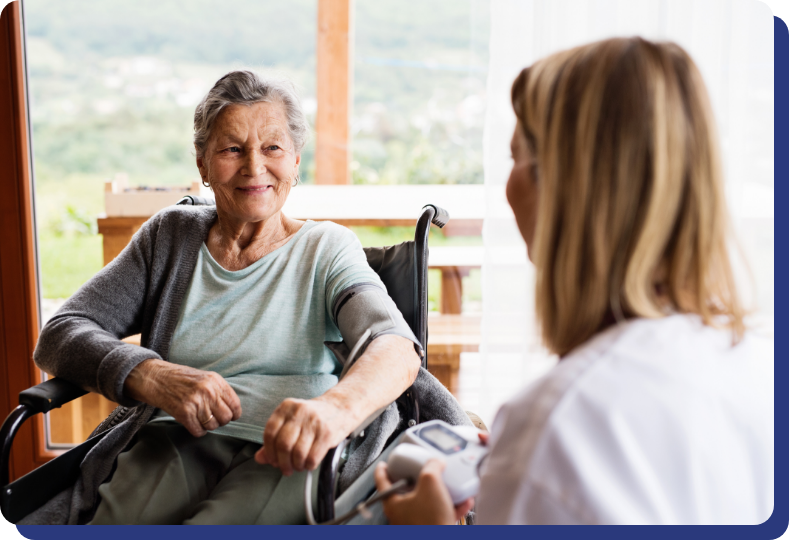 Who is Eligible for Respite Care?
In-Home Respite Care Criteria
In-home respite care is available to individuals who have chronic illnesses, terminal conditions, or disabilities that require ongoing care. The primary caregiver must have a genuine need for temporary relief due to personal obligations, work commitments, or the need for rest and rejuvenation. The home environment should meet safety standards to ensure the well-being and comfort of the individual receiving care. A care plan outlining the specific needs of the individual and relevant medical documentation may be required for proper care coordination.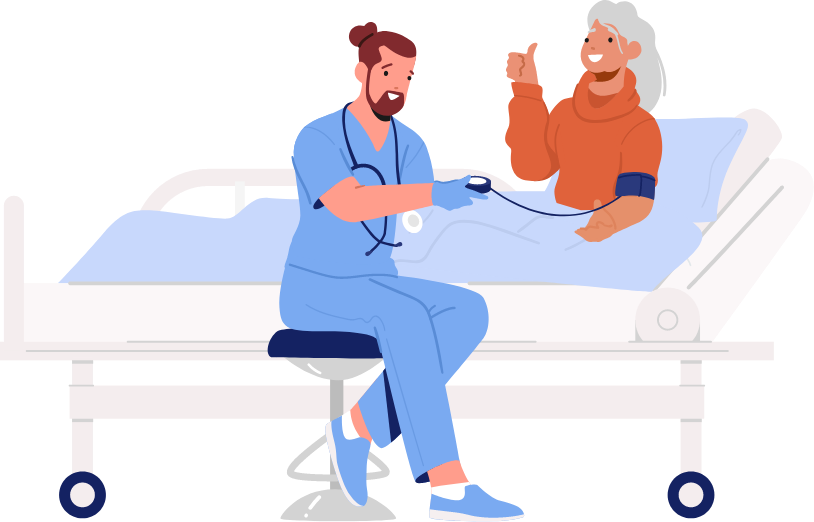 Contact Us Today
Get Started with Respite Care Hospice Services
Ready to experience the professional support of our hospice respite care in-home services? Contact Ennoble Care today to get started. Our dedicated team is here to listen, understand your unique needs, and provide the highest level of care for you or your loved one.