Post-Acute Care Transition Services
Our post-acute transitional care is designed to facilitate a smooth and successful transition from hospital to home or other care settings. With a quality team of healthcare professionals, we provide tailored care plans, medication management, and ongoing support to ensure optimal recovery and well-being for our valued patients.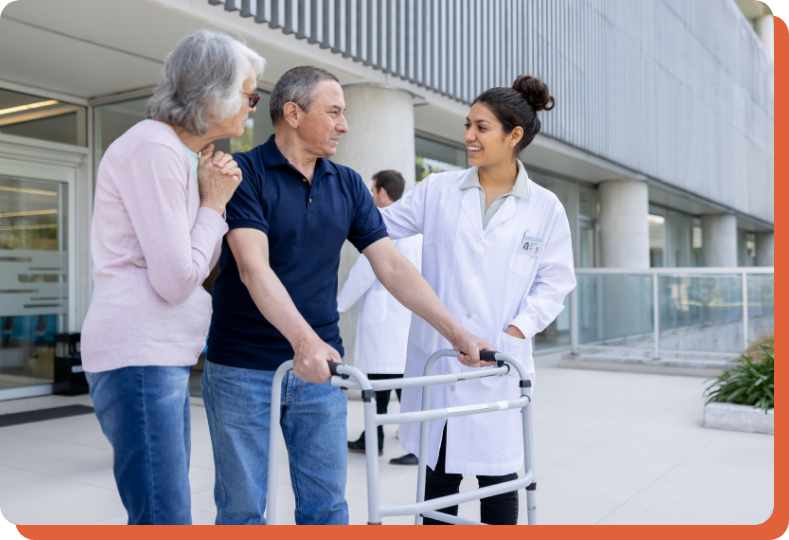 From Hospital to Home
What is Post-Acute Care?
Post-acute care (PAC) refers to a range of healthcare services provided to individuals after they have been discharged from a hospital stay. It focuses on the transition from acute care settings, such as hospitals, to a lower level of care or home. Our transitional care services aim to support patients in their recovery process, manage their medical conditions, and assist with rehabilitation and activities of daily living. The goal of post-acute care is to optimize patients' recovery, minimize hospital readmissions, and enhance their overall quality of life.
Building Strength, Restoring Independence
How Do Post-Acute Care Transitions Work?
Our four-step process ensures a smooth shift from acute care to lower levels of care or home. With assessment, coordination, service implementation, and ongoing support, these transitions optimize patient recovery and maintain care continuity.
Upon discharge from an acute care facility, a thorough assessment of the patient's needs is conducted. This assessment includes evaluating medical conditions, functional abilities, and social support systems. Based on this assessment, a personalized care plan is developed, outlining the necessary services and resources required for a successful transition.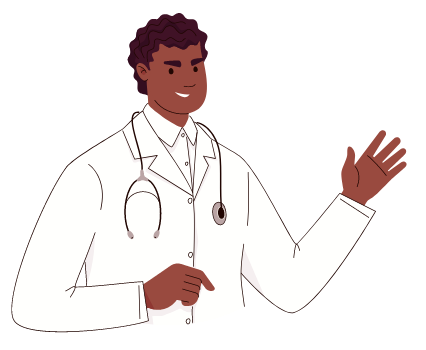 2
Coordination and Communication
Effective coordination among healthcare providers, including physicians, nurses, therapists, and caregivers, is crucial during transitions. Clear communication channels ensure seamless transfer of medical records, medication information, and treatment plans, and liaison with community resources arranges the appropriate level of care.
3
Implementation of Services
After establishing the care plan, we implement necessary services and interventions: skilled nursing care, rehabilitation therapies, medication management, wound care, and support for recovery and independence. Continuous monitoring and evaluation ensure progress and adjustments when needed.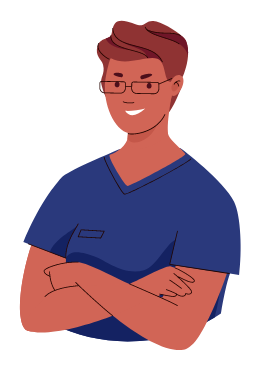 Post-transition, follow-up visits maintain care continuity. Healthcare professionals assess progress, address concerns, and ensure post-acute services meet needs. Education and guidance support patients and caregivers for a smooth recovery.
Encouraging Informed Decisions
Transitional Care FAQs
We address your questions and concerns about post-acute transitional care services. Our team provides information on specialized care programs, services, duration, insurance coverage, and coordination, offering clarity and guidance.
How long does post-acute transitional care last?
The duration of post-acute transitional care can vary depending on the individual's condition, treatment plan, and progress. It can range from a few weeks to several months, with the goal of optimizing recovery and promoting independence.
Will insurance cover post-acute transitional care?
Insurance coverage for post-acute transitional care varies depending on the individual's insurance plan and specific circumstances. It is advisable to check with the insurance provider to understand the extent of coverage and any potential out-of-pocket expenses.
How can post-acute transitional care help prevent hospital readmissions?
Post-acute transitional care focuses on ensuring a smooth recovery and addressing any potential complications or risks that may lead to hospital readmission. By providing comprehensive support, monitoring, and timely interventions, it aims to minimize the likelihood of readmissions and promote successful recovery in a lower level of care.
What services are included in Post-Acute Care transitions?
Post-Acute Care transitions can include a range of services such as skilled nursing care, physical and occupational therapy, speech therapy, medication management, wound care, and assistance with activities of daily living. The specific services provided depend on the patient's needs and care plan.
Can family members be involved in the post-acute transitional care process?
Yes, family members or designated caregivers play a crucial role in the post-acute transitional care process. They are often involved in decision-making, assisting with the patient's care at home, and providing emotional support. Caregivers may also receive education and training to ensure they can effectively support the patient's recovery.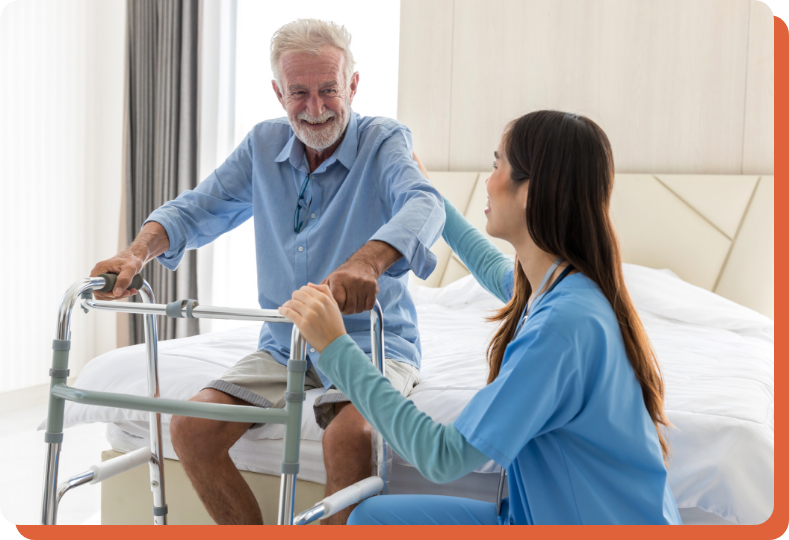 Unlocking the Next Phase
When is Post-Acute Transitional Care Needed?
Post-acute transitional care supports individuals needing ongoing medical assistance, rehabilitation, and post-hospitalization support. It benefits patients with complex conditions like stroke, orthopedic surgeries, heart failure, or respiratory illnesses, as well as those requiring specialized therapies. The services aid in transitioning back home, managing medications, and regaining independence in daily activities, ensuring a smooth recovery and optimal well-being after hospitalization.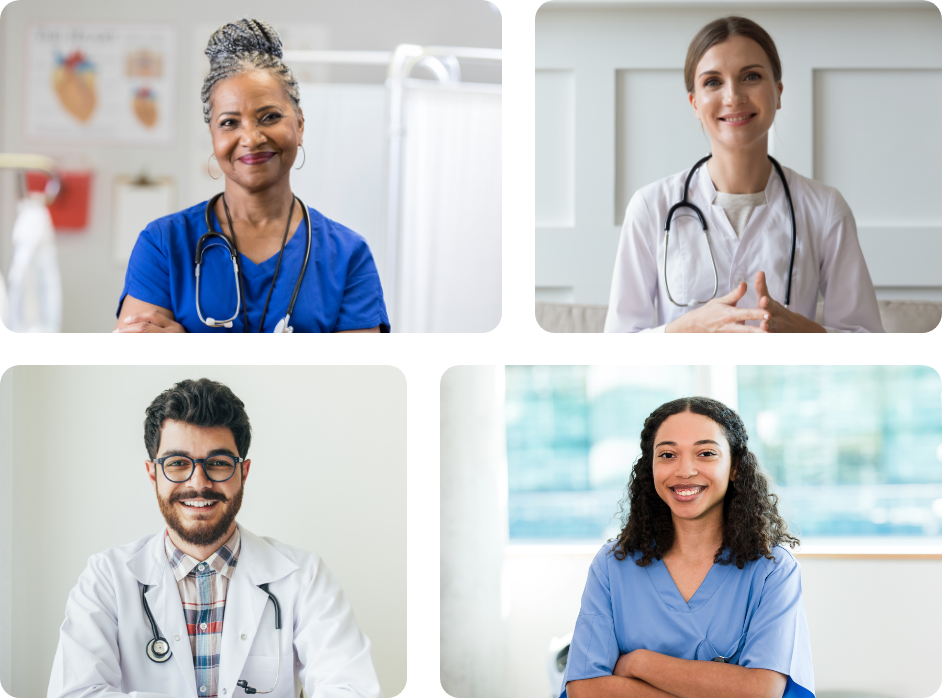 Committed to Your Care
Our Care Transition Specialists
At Ennoble Care, our care transition specialists play a pivotal role in ensuring smooth and successful transitions for individuals in need of post-acute care. With their expertise and deep understanding of the healthcare system, our specialists provide personalized guidance and support throughout the transition process. They work closely with patients, their families, and healthcare providers to assess needs, develop comprehensive care plans, and coordinate services.
Empathy in Action
Post-Acute Transitional Care Patient Reviews
We take pride in sharing the experiences of our patients and their families. Learn how Ennoble Care's dedicated team of professionals has provided exceptional support, personalized attention, and expert guidance throughout the post-acute transitional care journey.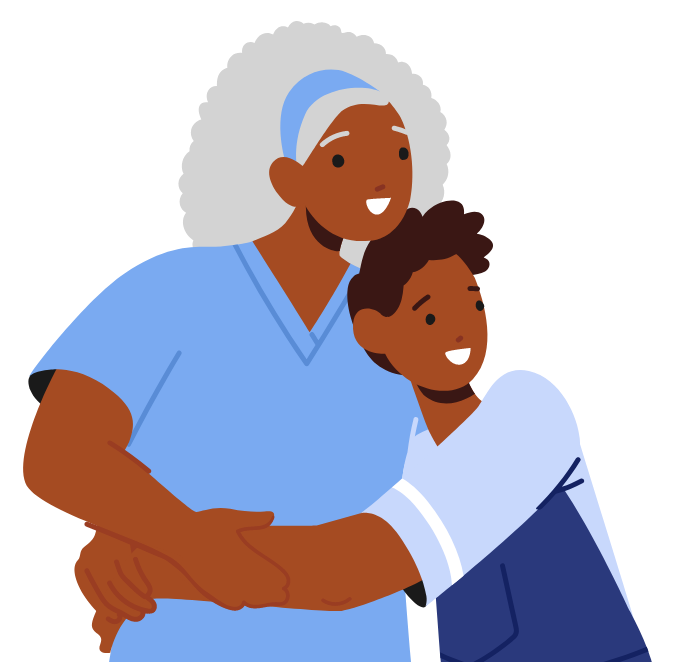 "I suffer from several life-changing autoimmune illnesses. I was referred to Ennoble's palliative care services and my nurse was and is amazing! She listens and treats me like a human. She cares, like truly cares. If you are looking for a place where you or a family need amazing care please look no further. To say Ennoble Care saved my life is an understatement."
"These lovely people all worked as a team. They made sure that their schedules were coordinated, supplies were available, and the medications David needed were readily available. These professional individuals arrived as strangers but soon became friends. They performed their duties with love and compassion, making the transitioning process for David and me much easier. The Ennoble team also provided a 24/7 support line to answer any questions or concerns that I had during this overwhelming process."
"The gentle handling of each visit so mom would not feel anxious or discomfort when checking her health. Her empathy to listen to my concerns with mom's issues, then thoughtfully providing the constructive guidance needed for support. Ms. Sewer treated my mom with such grand respect and compassion which helped keep her out of hospital and more time with family. I am so grateful. It means the world to me and I know it also did for my mom, to provide her the dignity and gift of passing at home."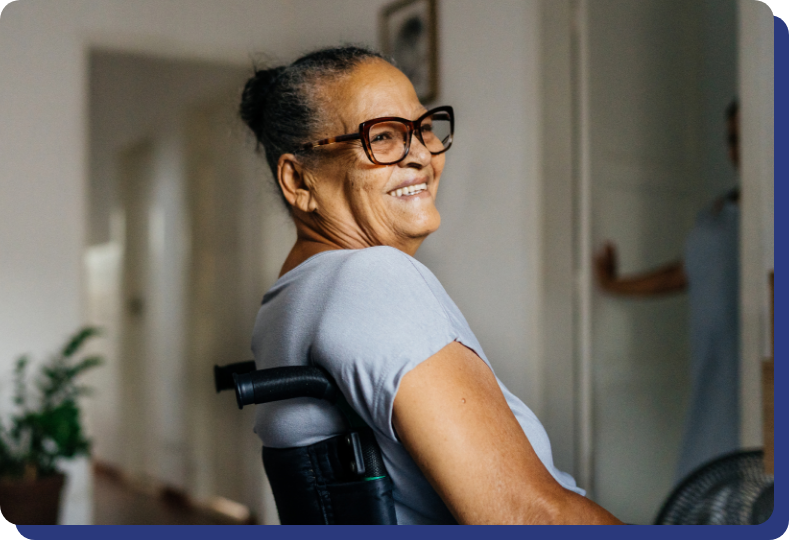 Care Candidacy
Who Qualifies for Post-Acute Transitional Care?
The qualifications for post-acute transitional care vary based on the individual's medical condition, functional abilities, and specific needs. It is particularly beneficial for patients with complex medical conditions, those in need of specialized therapies, and individuals who require help in transitioning back to their home or a lower level of care facility. Each individual's eligibility is assessed on a case-by-case basis to ensure they receive the appropriate level of care and support during their recovery journey.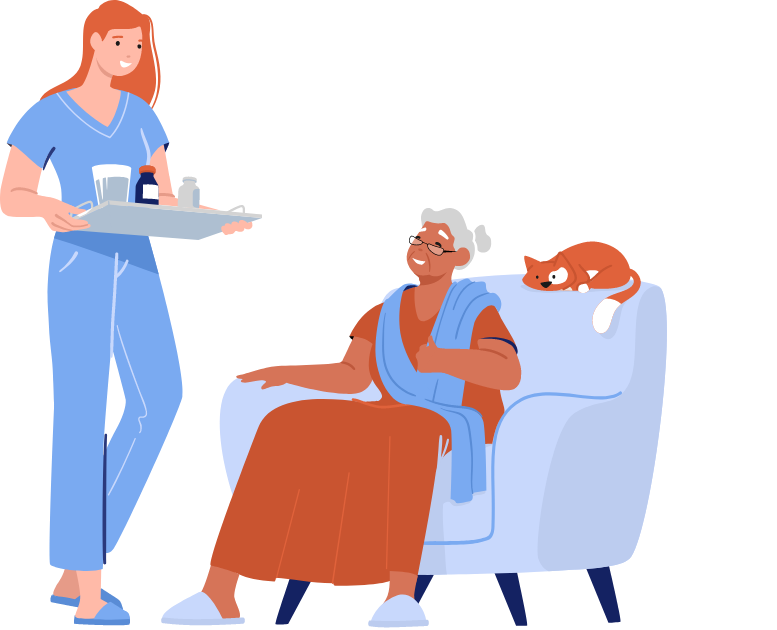 Contact Us Today
Get Started with Post-Acute Transitional Care
Ready to begin your journey toward a seamless and successful recovery? Ennoble Care is here to support you every step of the way. Our dedicated team of professionals is committed to providing personalized and comprehensive post-acute transitional care services tailored to your specific needs. Whether you or your loved one require skilled nursing care, rehabilitation therapies, medication management, or assistance with daily activities, we are here to help.
Contact us today to get started!