Behavioral In-Home Care Services
Our behavioral in-home care services provide care for individuals facing mental health challenges. Our dedicated team is here to support you on your journey to better mental health, right in the comfort of your own home. Let us help you find hope, healing, and a brighter tomorrow.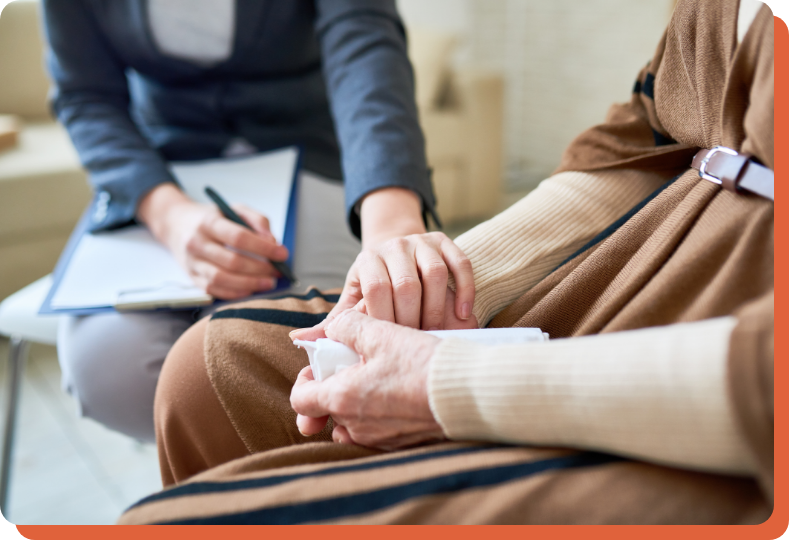 WELLNESS WHERE YOU LIVE
What are In-Home
Behavioral Health Services?
Our in-home behavioral health services provide mental health care that is personalized to address a range of behavioral health concerns. Our qualified professionals bring therapy sessions and counseling directly to individuals in the comfort and privacy of their own homes to promote mental well-being.
In-home care ensures a safe and familiar environment for individuals with transportation or mobility limitations. With a focus on personalized care and convenience, in-home behavioral health services aim to enhance access to vital mental health support and empower individuals on their journey.
CONTINUAL CARE FOR LASTING RESULTS
Our Behavioral In-Home Care Process
Our four-step behavioral in-home care process begins with a comprehensive assessment, followed by the development of a personalized treatment plan tailored to your needs. Our team delivers in-home care and support, continuously monitoring your progress and making adjustments to ensure the best outcomes.
1
Assessment and Evaluation
Our experienced team conducts a thorough assessment to understand your unique needs, challenges, and goals. We evaluate your mental health status, gather relevant information, and develop a comprehensive care plan tailored to your specific requirements.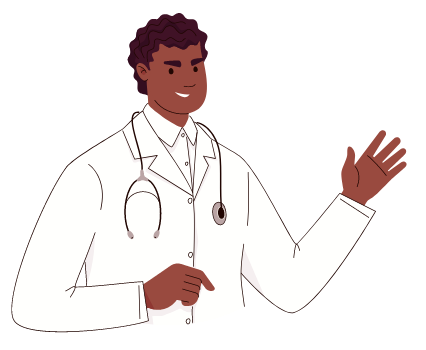 2
Customized Treatment Plan
Based on the assessment, we create a tailored treatment plan that incorporates evidence-based interventions and therapeutic approaches. This plan is designed to address your specific behavioral health concerns and help improve your mental health condition.
3
In-Home Care and Support
Our team of behavioral health professionals delivers in-home care and support. This includes therapy sessions, medication management, and other necessary interventions. We ensure a comfortable and safe environment for you to receive the care you need.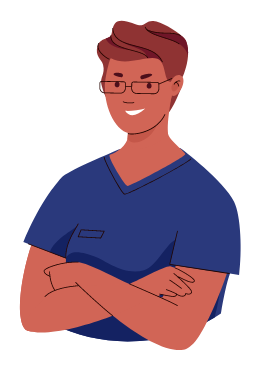 4
Ongoing Monitoring and Adjustments
We continuously monitor your progress, making necessary adjustments to your treatment plan as needed. Regular check-ins, assessments, and collaboration with your healthcare team ensure that your care remains aligned with your evolving needs.
QUESTIONS ABOUT HOME-BASED MENTAL HEALING
Frequently Asked Questions
From understanding what it entails to how to access these services, we aim to provide clarity and guidance. Whether you are seeking therapy, counseling, or support for mental health challenges, we are here to address your concerns and help you make informed decisions about your care.
What types of therapies are offered in behavioral in-home care?
At Ennoble, our behavioral in-home care includes a range of evidence-based therapies, such as cognitive-behavioral therapy (CBT), dialectical behavior therapy (DBT), family therapy, and mindfulness-based interventions. The specific therapy approaches are tailored to individual needs and goals.
How long does a behavioral in-home care session last?
The duration of a session can vary depending on individual needs and the type of therapy provided. Typically, sessions range from 45 minutes to 1 hour. However, the length of each session is determined collaboratively between the client and the behavioral health professional.
How often will I receive behavioral in-home care services?
The frequency of behavioral in-home care services depends on your unique needs and treatment plan. Initially, sessions may be more frequent, and as progress is made, the frequency may decrease. Your behavioral health professional will work with you to determine the appropriate session schedule.
Will my insurance cover behavioral in-home care services?
Insurance coverage for behavioral health services can vary. We recommend contacting your insurance provider to inquire about coverage options for in-home mental health services. Our team can also assist you in understanding and navigating the insurance process.
Can I combine behavioral in-home care services with other forms of treatment?
Yes, in-home behavioral health services can be combined with other forms of treatment, such as medication management or primary care services. Collaboration and coordination with your healthcare team are essential to ensure comprehensive care and support.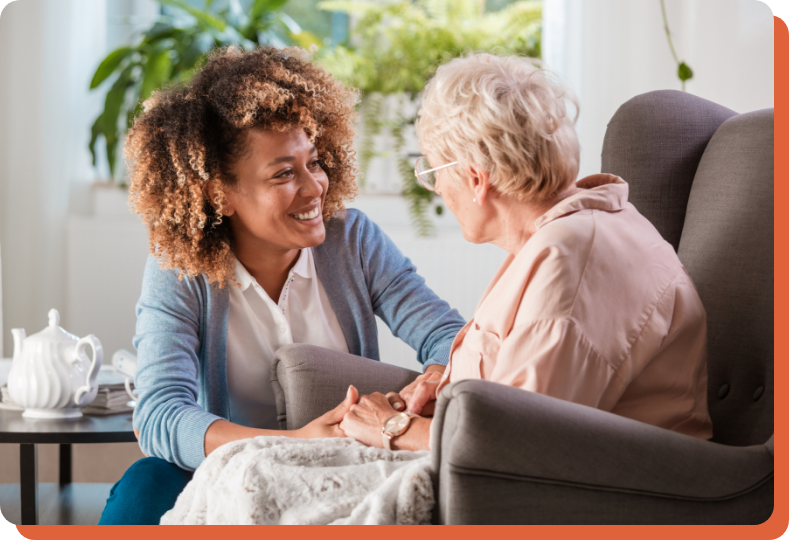 CARING AND CONVENIENT SOLUTIONS
Who Can Benefit from Behavioral In-Home Care Services?
Individuals with mental health disorders such as depression, anxiety, bipolar disorder, or schizophrenia
Patients with substance use disorders who require support and counseling.
Older adults experiencing cognitive decline, dementia, or Alzheimer's disease
Children and adolescents with behavioral or emotional challenges
Individuals with developmental disabilities or intellectual impairments.
Patients recovering from traumatic events or post-traumatic stress disorder (PTSD)
Those needing support for managing stress, anger, or behavioral issues.
Individuals with chronic pain or chronic illnesses affecting their mental well-being
Anyone seeking to improve their overall mental health and well-being in the comfort of their own home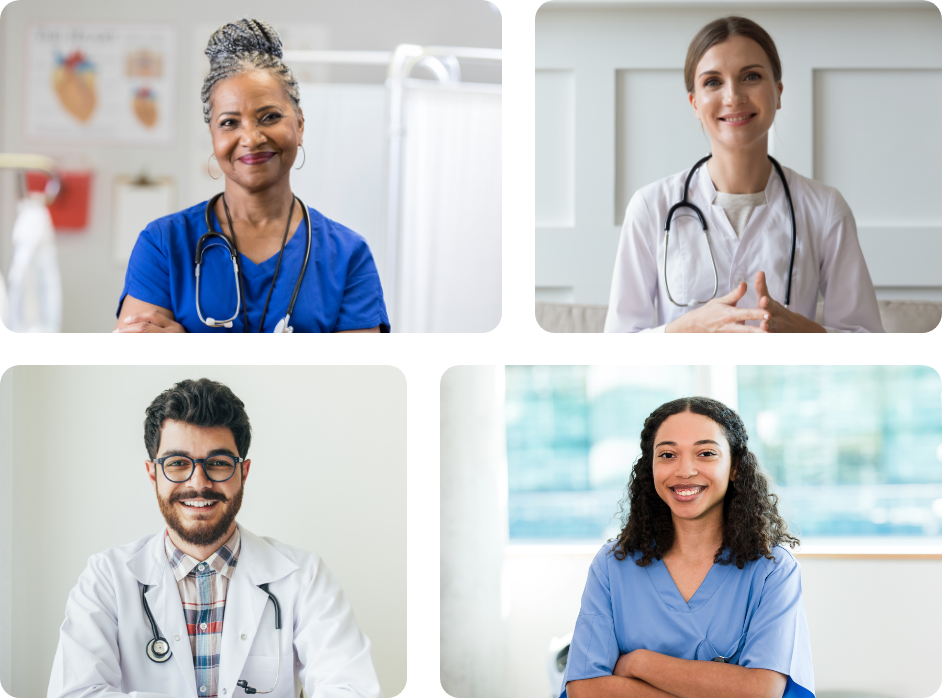 HEALING HEARTS WHILE CHANGING LIVES
Our In-Home Behavioral Health Specialists
With specialized training in mental health care, our specialists are equipped to address a wide range of behavioral health concerns and provide evidence-based interventions tailored to individual needs. They create a safe and therapeutic environment, fostering trust and open communication.
Our specialists work collaboratively with clients, empowering them to navigate challenges, develop coping strategies, and promote overall mental well-being. With a focus on individualized care, our in-home behavioral health specialists are committed to helping individuals achieve their goals.
HEARTFELT STORIES OF TRANSFORMATION
Behavioral In-Home Care Patient Testimonials
Our patients have graciously shared their stories, highlighting the profound impact our dedicated team of professionals has had on their lives. Read on to explore their authentic testimonials and gain insights into the power of in-home therapy and support.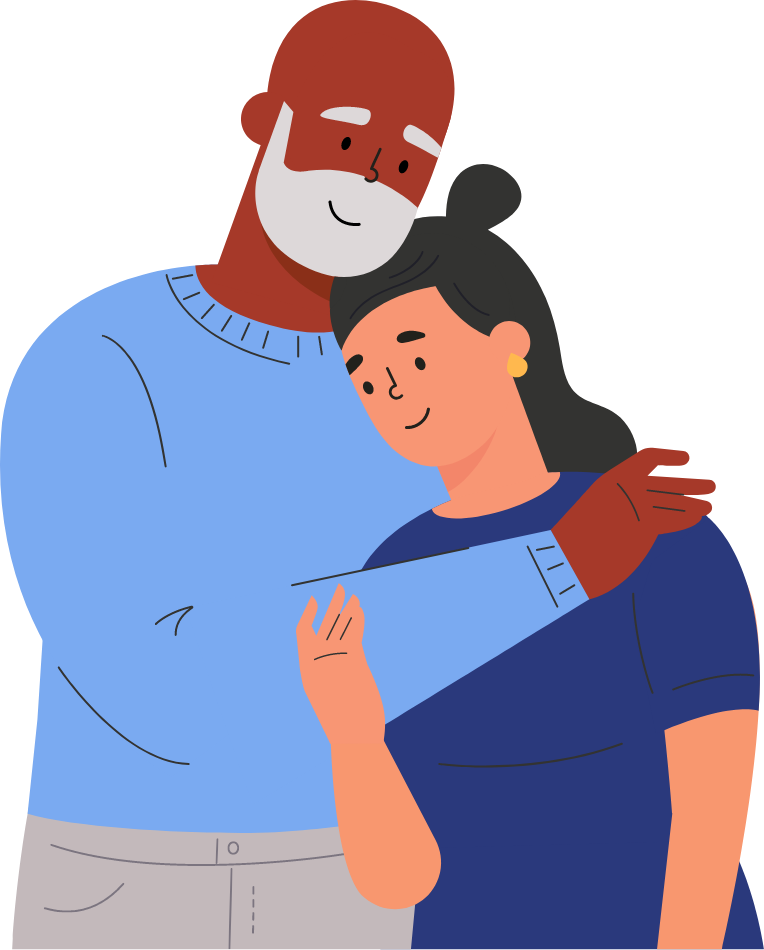 "I wanted to let you know how much I appreciate your agency's work. From the staff's patience in helping in scheduling appointments to quickly processing any essentials regarding my mom. Every phone call was handled in a pleasant and supportive manner. It was obvious it wasn't just a job to my mom's provider but how she invested in my mom's welfare. Simply you just need to know how wonderful our provider is. Her soft caring voice and engaging demeanor always put my mom at ease."
"Your professionalism, your subject knowledge, and your commitment to doing things the right way is so refreshing. I couldn't let the day pass without giving you a short note. Thanks so much for being our healthcare professional. We had the best experience with Ennoble Care."
"These lovely people all worked as a team. They ensured that their schedules were coordinated, supplies, and medications were readily available. These professional individuals arrived as strangers but soon became friends. They performed their duties with love and compassion, making the transitioning process for David and me much easier. The Ennoble team also provided a 24/7 support line to answer any questions or concerns that I had during this overwhelming process."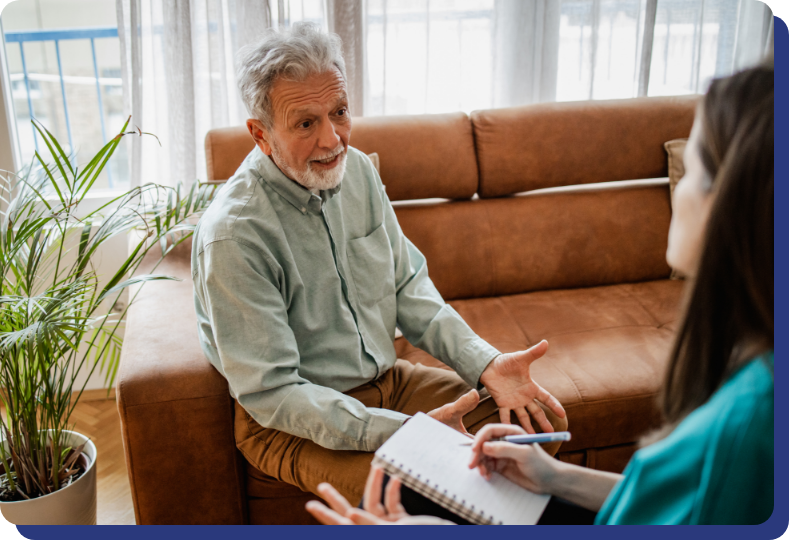 REVOLUTIONIZING MENTAL WELLNESS
The Benefits of In-Home Behavioral Health
Convenient and accessible, eliminating the need for travel
Personalized attention and individualized treatment plans
Reduced stigma in a private and confidential setting
Family involvement and support in the treatment process
Enhanced rapport and trust in a comfortable environment
Holistic approach considering physical and social factors
Immediate crisis intervention and timely support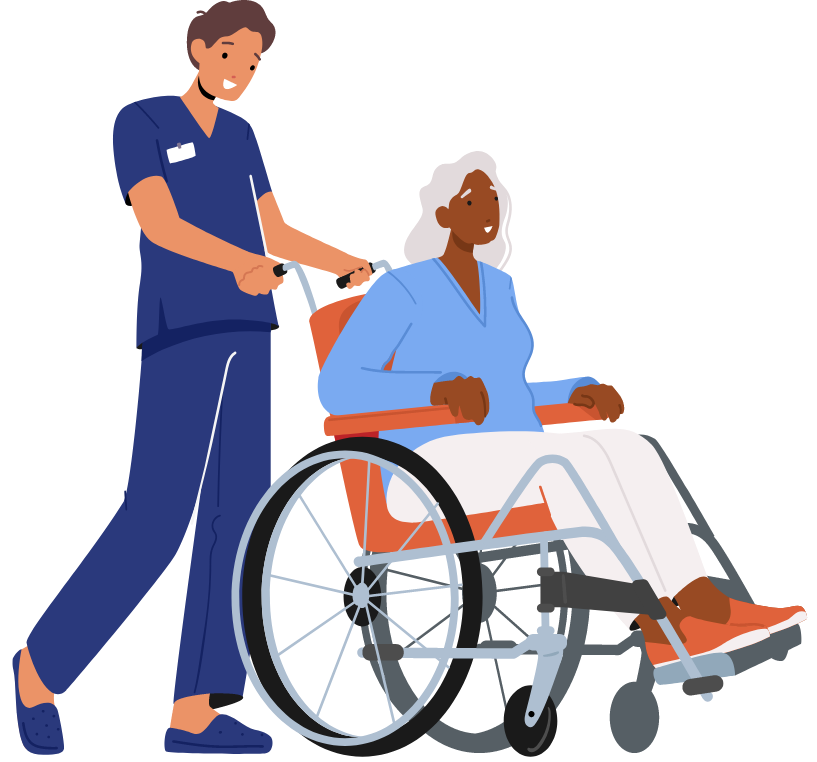 CONTACT US TODAY
Get Started with Behavioral Health at Home
Take charge of your mental wellness journey and experience the transformative benefits of behavioral in-home care. Our dedicated team of professionals is ready to provide certified support and guidance in the comfort of your own home. Whether you or a loved one are seeking therapy, counseling, or specialized behavioral health services, we are here to empower you every step of the way.
Reach out to Ennoble Care today and embark on a path toward healing and growth.